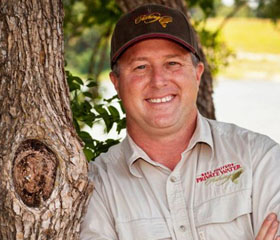 Steve Alexander
Is an avid fisherman and has been fishing private and public lakes for over 40 years. Rather fishing from a tube or small two man boat he has developed a passion for fishing smaller bodies of water. His desire to be a servant leader has inspired him to partner private lake owners with suburban fisherman.
Steve is a graduate of Stephen F. Austin State University with a degree in Finance and Horticulture. He is a follower of Christ and his teachings and a husband and father of two boys. When he is not fishing Steve enjoys coaching, gardening, spending time with family and friends.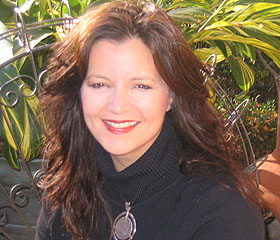 Keri Alexander
Is a former school teacher with a Bachelors degree in Advertising, and a Masters degree in Education is our office manager. She and Steve have been married for 21 years and have 2 boys. The first time you speak with her or meet her, you will instantly know why she has the responsibility of keeping our customers and lake owners happy.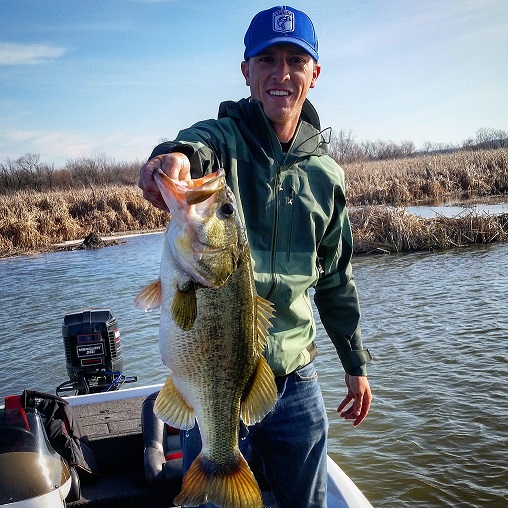 Cole Porter
joined the Private Water Fishing family in June of 2017. Cole is our Operations Manager, and is dedicated to making sure all of our customers' needs are met.
Cole is an avid outdoorsman with a true passion for bass fishing. He spends much of his free time tournament fishing public lakes all over the state of Texas. He also takes pleasure in waterfowl hunting with his Lab Mia, training dogs, and landscaping. Cole feels truly blessed to be in a position where his work and his passion are so interconnected.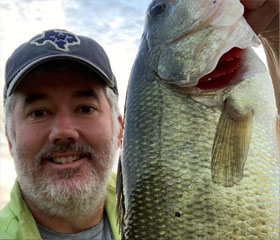 Scott Quiqley
Joined the Private Water Fishing family in August of 2020 as Partner and General Manager. Before that, Scott was a member of PWF for several years and has always had a passion for fishing that "spawned" from fishing farm tanks in Oklahoma as a child and grew over many years fishing Cedar Creek Reservoir.
Prior to joining PWF, Scott was an executive with two travel companies where he led sales and service organizations to deliver best in class customer experiences. He has his BBA in Marketing from the University of Oklahoma and Masters in Industrial Engineering from UT Arlington. When he's not working or fishing, he enjoys spending time with his wife and two daughters, playing golf, or watching sports, esp OU football.
Date Posted: 3/24/2011
Here's a link to an article written about us in the Houston Chronicle on 3/24/11. If you know of anyone interested in our club, feel free to send them this link. http://www.chron.com/disp/story.mpl/outdoors/tompkins/7488607.html
Date Posted: 5/27/2011
Brad Shields dodged a bullet this week as member, Jerry Edwards caught a 10+ pounder at San Saba Waco Creek this past Monday. Fortunately for Brad, Jerry is not entered in the tournament. View Jerry's fishing report on line. Only one weekend remaining in the tourney. There's still time to place! Good luck to all of those fishing this weekend…
Date Posted: 2/28/2011
As most of you know, most of our club lakes that are not spring fed are very low. In fact, many landowners have told us their lakes are as low as they can remember or as low as they have been in 15 plus years. For the most part this does not hurt the fishing, but makes the lakes look…
Date Posted: 2/23/2011
I will be attending a fund raiser for the Make a Wish Foundation in Plano March 6th and we are in need of fish. If you have harvested any bass, crappie or bluegill in our club lakes and would like to make a donation please call and we can make arrangments to pick up or you may want to drop…
Date Posted: 2/15/2011
Private Water Fishing will be featured on the RFD-TV show, Voices of Agriculture, Wednesday evening at 5:30 p.m. Check your cable providers listing for the proper channel. Or, click the link below to search for RFD TV in your area. Click the link, enter your zip code, then type in your cable provider and the page will show you the channel…
Date Posted: 1/30/2011
Starting February 10th our 888 303 4822 will not longer be operational. Since 99% of our members use cell phones and since long distance service is included with most cell service plans we have decided to eliminate this phone number. For those of you who have this number programmed into your phones, please change the number to 214 871 0044.
Date Posted: 1/24/2011
We have launched our online reservation system. We also sent an email regarding this new addition to our website. If you did not receive the emailed newsletter, please contact the club office to verify your email address. There is also a link to the online reservation - user guide under the reservation heading on the home page of our website.
Date Posted: 1/6/2011
Click on the links below to view our most recent article written in Texas Agriculture Magazine, a publication that is sent to 450,000 Ranchers and Farmers throughout Texas. "Reel Solitude 1" - Texas Agriculture Magazine - Page 1 - 1/7/2011 "Reel Solitude 2" - Texas Agriculture Magazine - Page 2 - 1/7/2011
Date Posted: 1/1/2011
Happy New Year from Private Water Fishing. Look for more new properties starting February 1st.
Date Posted: 11/1/2010
What a terrific membership group we have at Private Water Fishing. I have thought this from day one, when I bought the club almost one year ago and my feelings are constantly re-affirmed on a weekly basis. Those feelings have never been stronger than two weekends ago when 5 members, a members guest, Brian and I showed up for a…