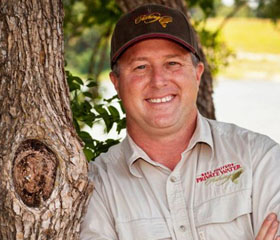 Steve Alexander
Is an avid fisherman and has been fishing private and public lakes for over 40 years. Rather fishing from a tube or small two man boat he has developed a passion for fishing smaller bodies of water. His desire to be a servant leader has inspired him to partner private lake owners with suburban fisherman.
Steve is a graduate of Stephen F. Austin State University with a degree in Finance and Horticulture. He is a follower of Christ and his teachings and a husband and father of two boys. When he is not fishing Steve enjoys coaching, gardening, spending time with family and friends.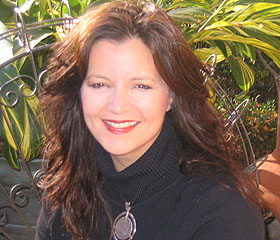 Keri Alexander
Is a former school teacher with a Bachelors degree in Advertising, and a Masters degree in Education is our office manager. She and Steve have been married for 21 years and have 2 boys. The first time you speak with her or meet her, you will instantly know why she has the responsibility of keeping our customers and lake owners happy.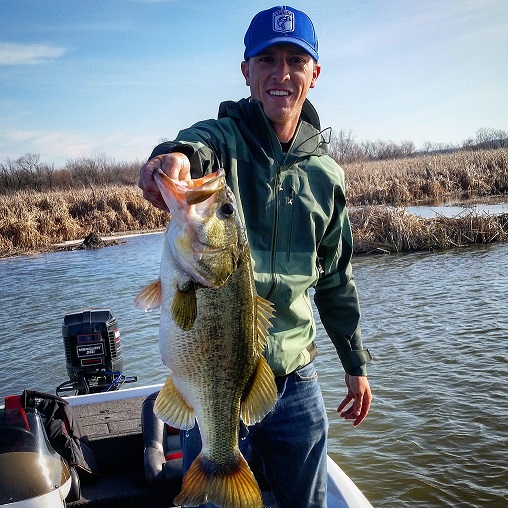 Cole Porter
joined the Private Water Fishing family in June of 2017. Cole is our Operations Manager, and is dedicated to making sure all of our customers' needs are met.
Cole is an avid outdoorsman with a true passion for bass fishing. He spends much of his free time tournament fishing public lakes all over the state of Texas. He also takes pleasure in waterfowl hunting with his Lab Mia, training dogs, and landscaping. Cole feels truly blessed to be in a position where his work and his passion are so interconnected.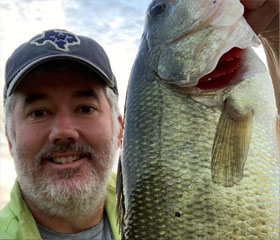 Scott Quiqley
Joined the Private Water Fishing family in August of 2020 as Partner and General Manager. Before that, Scott was a member of PWF for several years and has always had a passion for fishing that "spawned" from fishing farm tanks in Oklahoma as a child and grew over many years fishing Cedar Creek Reservoir.
Prior to joining PWF, Scott was an executive with two travel companies where he led sales and service organizations to deliver best in class customer experiences. He has his BBA in Marketing from the University of Oklahoma and Masters in Industrial Engineering from UT Arlington. When he's not working or fishing, he enjoys spending time with his wife and two daughters, playing golf, or watching sports, esp OU football.
Date Posted: 10/10/2012
Way to go members! We have reached our harvest goals at the following properties. Athens Northeast Lake Ben Wheeler Twin Lakes Canton Kickapoo Cleburne Six O Ranch Ferris Triple J Ranch Giddings BlackJack Ranch Grapeland Bennett Lake Sash Fannin Farms Sulpher Bluff Deer Trail Sulpher Bluff Timber Lake Van Alstyne JerMar Lake Weston SW Lake Keep up the great…
Date Posted: 9/5/2012
Please join us for our annual trip to Lake El Salto in Mexico March 1 through March 5 2013. You do not need a friend to come with you; you will make friends with the guys already going. If you have not been bass fishing in Mexico you are missing out. Days of 50 to 100 fish are common and…
Date Posted: 8/16/2012
Private Water Fishing has a booth at the Fort Worth Hunters Extravaganza this weekend; August 17-19. This outdoor trade show is considered one of the largest in the state. While it is geared towards hunting, there will be several fishing and fishing related vendors. The show hours are 3 PM to 9 PM on Friday, 9:00 AM to 7:00 PM…
Date Posted: 5/29/2012
Tail Waters Fly Fishing Club, the premier fly fishing shop in Dallas is having their 5 year anniversary celebration this Saturday. Come join in free food, beer, margaritas, live music giant sale, and meet B.A.S.S angler Gary Klein. PWF will have a tent and Brian and I will be there from 11:00 AM to 4:00 PM. Should be lots of…
Date Posted: 5/4/2012
Yes, it is a single winner. Mr. Larry Morgan of Oklahoma took all three places in this year's Big Bass Contest. Larry's big fish came from two perennial all star lakes, San Saba Waco Creek Ranch and Longbranch Yates Place. We never dreamed that a single member would win all three places, but Larry is a great fisherman and was…
Date Posted: 4/6/2012
We have decided to host our club fish fry at Cleburne Six O Ranch on Saturday April 21st. Six O Ranch is a club favorite and has a centralized location. They have a nice dock area, lots of bank fishing and still need a good number of fish harvested. We have decided to offer this year's fish fry for free! …
Date Posted: 2/29/2012
For those of you interested in lake management strategies there is a seminar for you. Texas Agrilife Extensions services is hosting Bass Tech Saturday March 24th in Athens Texas . The seminar is an all day event from 8:00 to 5:00. Session presentations and tours will include Basic Pond Ecology, Water Quality, Pond Fertilization, Do-It-Yourself Fish Population Assessment and Corrective…
Date Posted: 8/4/2011
We are pleased to announce reduced fishing rates at Glen Rose Rough Creek Lodge. Mallard Lake, the 80 acre lake is one of the largest and most underrated lakes in the club. In August of 2010 PWF shocked 4 club lakes and RCL had the healthiest fish population of any of the 4 club lakes we shocked. We shocked Sadler,…
Date Posted: 8/3/2011
Sites participating in the Summer Savings can be found below. Offers run from August 1st to August 31st. All savings will be removed from the total cost of your outing after your reservation has been placed. SITE LOCATIONS 20% off Tuesdays 3 Fish, 4th is Free 2nd Night Lodging 1/2 Price Ben Wheeler - Twin Lakes Yes Yes n/a Canton…
Date Posted: 4/12/2011
Click here to view a copy of our April Newsletter.