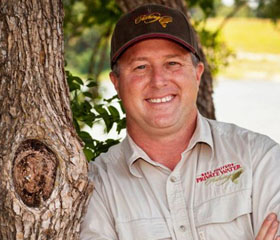 Steve Alexander
Is an avid fisherman and has been fishing private and public lakes for over 40 years. Rather fishing from a tube or small two man boat he has developed a passion for fishing smaller bodies of water. His desire to be a servant leader has inspired him to partner private lake owners with suburban fisherman.
Steve is a graduate of Stephen F. Austin State University with a degree in Finance and Horticulture. He is a follower of Christ and his teachings and a husband and father of two boys. When he is not fishing Steve enjoys coaching, gardening, spending time with family and friends.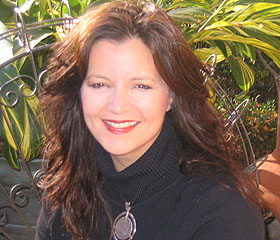 Keri Alexander
Is a former school teacher with a Bachelors degree in Advertising, and a Masters degree in Education is our office manager. She and Steve have been married for 21 years and have 2 boys. The first time you speak with her or meet her, you will instantly know why she has the responsibility of keeping our customers and lake owners happy.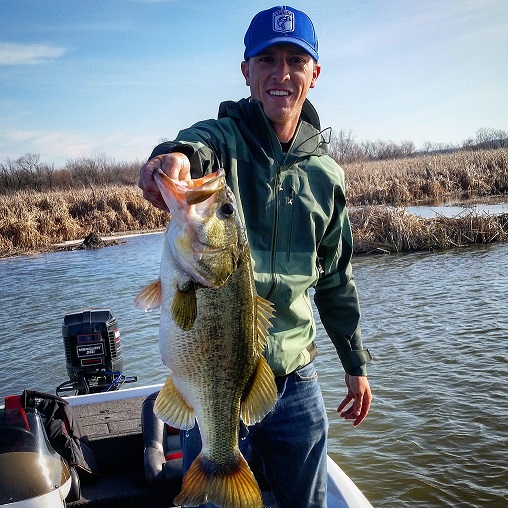 Cole Porter
joined the Private Water Fishing family in June of 2017. Cole is our Operations Manager, and is dedicated to making sure all of our customers' needs are met.
Cole is an avid outdoorsman with a true passion for bass fishing. He spends much of his free time tournament fishing public lakes all over the state of Texas. He also takes pleasure in waterfowl hunting with his Lab Mia, training dogs, and landscaping. Cole feels truly blessed to be in a position where his work and his passion are so interconnected.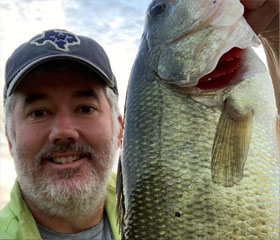 Scott Quiqley
Joined the Private Water Fishing family in August of 2020 as Partner and General Manager. Before that, Scott was a member of PWF for several years and has always had a passion for fishing that "spawned" from fishing farm tanks in Oklahoma as a child and grew over many years fishing Cedar Creek Reservoir.
Prior to joining PWF, Scott was an executive with two travel companies where he led sales and service organizations to deliver best in class customer experiences. He has his BBA in Marketing from the University of Oklahoma and Masters in Industrial Engineering from UT Arlington. When he's not working or fishing, he enjoys spending time with his wife and two daughters, playing golf, or watching sports, esp OU football.
Date Posted: 4/26/2010
We have completed our first fertilization at Leesburg Julian Lake and got the desrired phytoplnakton bloom! For those of you who have fished this lake you know that Mr. Julian is very hands on a terrific host. Morover, you know that the lake fishes very well with lots of 1.5 to 2 lb fish. We want those fish to grow…
Date Posted: 4/19/2010
You will notice that many of of our lakes are experiencing a higher than usual vegetation issue and you maybe wondering why? Vegetation needs sunlight, warm or warming water, and nutrients. You also maybe thinking, it has been colder and clouder than normal, shouldn't this reduce the amount of vegetation? Normally you would be right. But, the third indegrediant is…
Date Posted: 4/8/2010
We just released another new lake (SW Lake) and only 7 miles North of McKinney Texas. Read all about it on the property listings section.
Date Posted: 4/2/2010
Dear Members, The Club sent its third email newsletter on April 1st. If you did not receive the newsletter, we need a valid email address from you. You will not be able to access the member section of the website without a valid email address on file. Please contact the club office to update any contact info that may be…
Date Posted: 3/25/2010
We have a new option for lodging and fishing at both China Grove and Parker Branch. This is a heck of a deal and we hope our members will take advantage. The lodging rates at every cabin on these 2 properties will now include the fishing fees for 2 adults during your stay. Check in time is 3:00 p.m. and…
Date Posted: 3/22/2010
We still have spaces available for both fish frys this spring. The first of which is just a few weeks away. Contact the club office to reserve your spot. See details below: Sites and Dates: Sulpher Bluff Deer Trail (Timber Lake will be available to fish after 3:00 p.m.) ; Saturday, April 17th Cleburne Six O Ranch; Saturday May 1st…
Date Posted: 3/19/2010
We are happy to announce another new site opening outside of Ben Wheeler called Twin Lakes. Have a look at their page on our website and also read up Steve's outing at Twin Lakes on our fishing reports page. **Photos and Site Map will be on Twin Lake's page soon.**
Date Posted: 3/11/2010
Think you have the honey holes all figured out on your favorite lakes? Here's your chance to prove it! PWF is having a big bass contest. The contest will run from March 1st to May 31st and we will post updates and results every Friday. The entry cost will be a one-time fee of $20 per participant. There will be…
Date Posted: 3/11/2010
PWF will be hosting three fish fry, fish harvests this spring. We invite you to join us as we begin harvesting and improving some of our current properties. This will be a great way for our staff to meet you and also help create new fishing partners within the club. It never hurts to have another fishing buddy! Contact the…