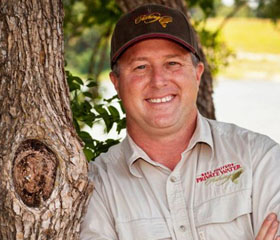 Steve Alexander
Is an avid fisherman and has been fishing private and public lakes for over 40 years. Rather fishing from a tube or small two man boat he has developed a passion for fishing smaller bodies of water. His desire to be a servant leader has inspired him to partner private lake owners with suburban fisherman.
Steve is a graduate of Stephen F. Austin State University with a degree in Finance and Horticulture. He is a follower of Christ and his teachings and a husband and father of two boys. When he is not fishing Steve enjoys coaching, gardening, spending time with family and friends.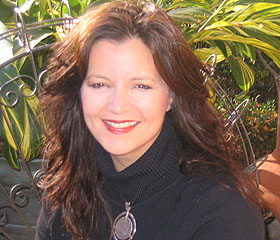 Keri Alexander
Is a former school teacher with a Bachelors degree in Advertising, and a Masters degree in Education is our office manager. She and Steve have been married for 21 years and have 2 boys. The first time you speak with her or meet her, you will instantly know why she has the responsibility of keeping our customers and lake owners happy.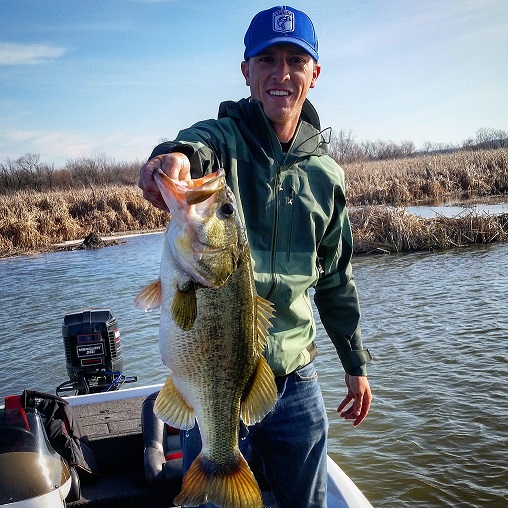 Cole Porter
joined the Private Water Fishing family in June of 2017. Cole is our Operations Manager, and is dedicated to making sure all of our customers' needs are met.
Cole is an avid outdoorsman with a true passion for bass fishing. He spends much of his free time tournament fishing public lakes all over the state of Texas. He also takes pleasure in waterfowl hunting with his Lab Mia, training dogs, and landscaping. Cole feels truly blessed to be in a position where his work and his passion are so interconnected.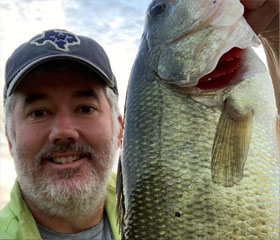 Scott Quiqley
Joined the Private Water Fishing family in August of 2020 as Partner and General Manager. Before that, Scott was a member of PWF for several years and has always had a passion for fishing that "spawned" from fishing farm tanks in Oklahoma as a child and grew over many years fishing Cedar Creek Reservoir.
Prior to joining PWF, Scott was an executive with two travel companies where he led sales and service organizations to deliver best in class customer experiences. He has his BBA in Marketing from the University of Oklahoma and Masters in Industrial Engineering from UT Arlington. When he's not working or fishing, he enjoys spending time with his wife and two daughters, playing golf, or watching sports, esp OU football.
Date Posted: 10/1/2010
We will be adding more east texas lakes 1 hour to 1.5 hours from Downtown Dallas within the next two weeks. This will bring our total to more than 10 new properties for the year!
Date Posted: 10/1/2010
Some of you may wonder why some of the lakes are a rust color or appear to be dirty. This time of year when the water cools quickly (most lakes have dropped 15 degrees in water temperatures is the last 2-3 weeks) lakes can have a large vegatation die off, this can cause alot of the water to discolor. This…
Date Posted: 7/14/2010
We are happy to notify our members that Ferris Triple J Ranch again has an on site boat! The boat is alluminum, 14 Feet and has bench seating. There is a picture of it on Triple J's web page. Triple J Ranch has been an outstanding fishery this year and currently has no vegetation issues, even in these hot summer…
Date Posted: 6/22/2010
We have been adding brush piles to several lakes this summer. Look for new habitat in Ferris Triple J, Weston SW Lake and Van Alystne Jermar Lake. We have added 4 trailer loads, to Weston SW lake and with the exception of a few all are marked by PVC or stakes. In other words it is easy to find the piles.…
Date Posted: 6/16/2010
Big Bass Contest On the last weekend of the Tournament Bill Pease takes 1st place with this 7lb 5oz bass caught at San Saba Waco Creek. That puts Jon Waters in 2nd place at 7lb 3oz and Don Nichols takes 3rd with a 6 pound fish. We had 29 members enter the contest this spring which was a…
Date Posted: 5/26/2010
The Waco Creek property in San Saba no longer has a trash service. It is mandatory that you take any trash accumulated during your stay, with you when you leave. That includes both the boat area and the lodge.
Date Posted: 5/3/2010
I am looking for the testimonials from our members. Would you be willing to e-mail them to us? Some of the following questions or thoughts might help get you started: * Good times you have had on the water *Family moments *The peace/tranquility/solitude you get when fishing on a PRIVATE lake *The value the club offers *The quality and variety of…
Date Posted: 5/2/2010
We had a terriffic day during our second fish fry at Cleburne Six O Ranch this past Saturday. The weather was absoutley perfect with light winds, cloud cover, and 70 degrees. We removed 96 fish of 14" and smaller by 2:00 and with 5 people fishing after our last count. My guess is that we removed about 150 fish. We need to remove an additional 850…
Date Posted: 4/29/2010
Any members interested in catching and keeping some catfish or crappie should take a trip to Grapeland Bennett Lake. You are allowed to keep all crappie and any catfish over 15lb. We will need you to report any fish kept to the club office or the landowner after your outing. Contact the club office and book your trip today!