Staycation- What are we going to do with the kids this summer?
Staycation- What are we going to do with the kids this summer?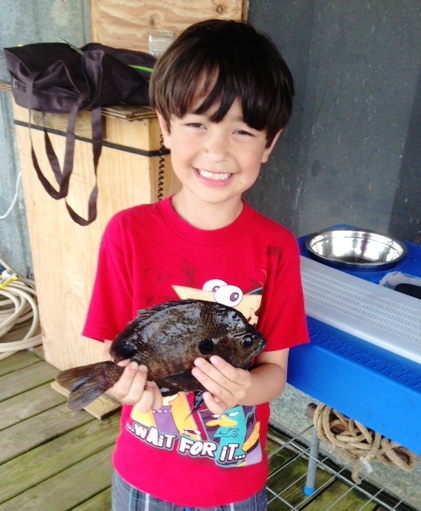 Wikipedia defines a staycation as a period of time in which an individual or family stays and relaxes at home, or vacations in their own country, possibly taking day trips to area attractions. Why not use your PWF membership to experience some great family time fishing and exploring the great places Texas has to offer? The kids and grandkids will remember the time spent by a campfire at a club cabin, visiting a gator park, zip lining, picking blueberries, and fishing.
We have so many wonderful places to lodge and fish. If there are two of you, spending the night at Martins Mill-Lake Side or Bryan Post Oak is ideal. If you need more room, you can find larger places such as Longbranch Yates Place (Sleeps 5), Athens NE Lake (Sleeps 6 people), Crockett Melody Acres (Sleeps 6), Sash Fannin Farms (Sleeps 4), Clarksville Alysha Ranch (Sleeps 4), or our newest place Gilmer Riley Lake (Sleeps 4). For really large groups consider Cody Ranch (Sleeps 12), or Marshall Heartland 10/10 ranch (Sleeps 8).
So many of our properties are in east Texas, and we found some great places for you to add to this summer's Staycation:
Cherokee Trace Drive-Thru Safari (Jacksonville) Observe and feed exotic and endangered species.
Tiger Creek Wildlife Refuge (Tyler) Home to an exotic collection of tigers, lions, leopards and mountain lions.
Gator Park (Grand Saline) There's a lot more than gators at this fun park!
Texas Freshwater Fisheries (Athens) Always a homerun for the kids and kids at heart.
Caldwell Zoo (Tyler) I have been several times. Less crowds than Dallas or Houston Zoos.
Splash Kingdom (Canton) Family-friendly water park with great slides.
Lonestar Speedway (Kilgore) Races most every weekend throughout the summer
Wired Zipline Challenge Course (Canton) Home to some of the longest zip lines in Texas.
NY-Zip line Adventures-(Just outside of Athens in New York Tx) A bit more adventurous than the Canton version. Great hills almost small mountains in east Texas! I've done this and it was a blast!
Pick Blueberries (Brownsboro) Just 15 miles east of Athens. I have done this with my family and we loved it.
Camp Ford (Tyler) The largest Confederate Prisoner of War Camp west of the Mississippi.
Turning Basin Riverboat Tour (Jefferson) Experience the history of the bayou while on a riverboat tour.
Jefferson Railway (Jefferson) Take a train ride on the Old Engine #7 along the scenic Big Cypress Bayou.
Here is a web-site for kids eat free in east Texas: http://www.flandersfamily.info/web/kids-eat-free/