Murrie Holland
Fry
Member Since :
2017
Number of Posts : 31
Property :
MK Ranch, Athens
Fishing the Afternoon of Super Bowl Sunday
I decided to fish yesterday afternoon even though it was Super Bowl Sunday. I made it out to the Athens property and was on the water fishing at 1:45 pm. Ended up fishing for 4 hours and calling it a day at 5:45 pm. This is a beautiful property with a nice boat house area and two different boats to choose from for club members.
I ended up catching 12 bass on the afternoon and all were caught in the upper end of the lake. I caught 8 males and 4 pretty nice females (I didn't put a scale on any of the females). Two of the males were right around 14 inches and I tossed them back into the lake. All other fish caught on the day were well above 14 inches so I didn't cull a single fish on the day. My two best baits were a white and chartreuse chatterbait along with a white and chartreuse spinnerbait. I caught 10 of the fish on the chatterbait.
I did throw a craw colored Rat-L-Trap by the dam and the far left-hand side of the lake diagonally across from the boat house but never got a strike. I tried a lava colored crankbait but had no luck on that. I also tried a jerk bait for about 15 to 20 minutes but couldn't get a strike. I never tried a senko or worm. The key to catching fish seemed to be staying on the upper end of the lake in fairly shallow water near wood and about 7 to 15 yards off the shoreline.
It was a beautiful afternoon yesterday and temps got up to 63 degrees. Made the trip back to Dallas and was able to watch the 2nd half of the Super Bowl. All in all, I had a fun day out in God's country.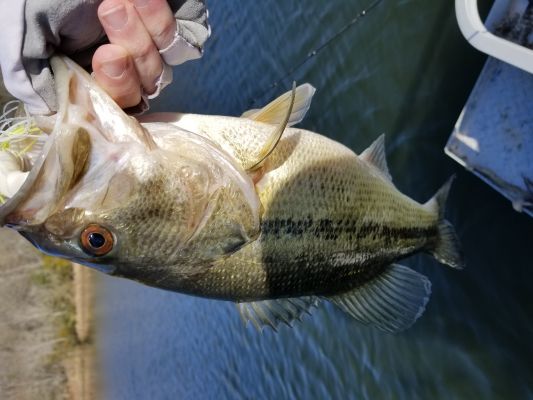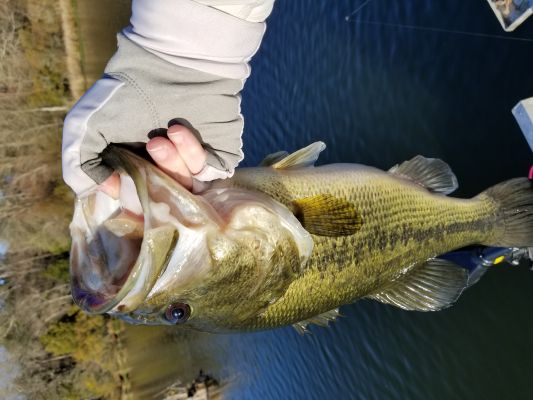 Posted By: Murrie Holland