Argentina Cast and Blast - The Trip of a Lifetime!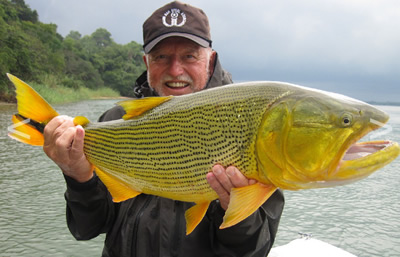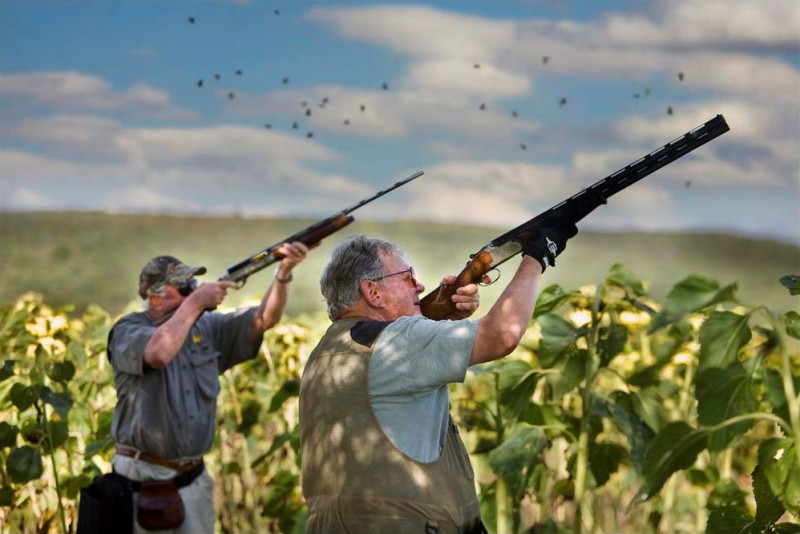 This November we plan to take a trip down south. Our fish of choice is the Golden Dorado. Our bird of choice is dove. Our goal is catch one of the most sought after game fish and to shoot thousands (literally) of doves over 5 days.
We will leave the afternoon of Saturday, November 11th, and return the morning of Sunday, November 19th. The trip is a total of 7 days with 4 days (3 full days and 2 1/2 days) of fishing or hunting. You can do what you like. Hunt all 4 days, fish half and hunt half, or fish all 4 days, your choice. The all in cost (Gun rental, tips, shotgun shells, transportation, food, beverages, lodging) is approx $5000. Air Fare is an additional $1200 to $2000.
There are more than 60 outfitters who sell Dove/Duck/or Golden Dorado trips in Argentina, so where do you start? Search the internet or attend a Safari Club event and you will quickly become overwhelmed with the number of choices. We have taken that challenge out of the way and we are going with one of the best. Our host lodge will be Las Laurles in Entre Rios, Argentina. The September-April season is home to their iconic cast & blast package which takes the best of high-volume dove hunting and combines it with the best of Argentina's freshwater dorado fishing. Fishing at Los Laureles is world class due to the fact that one of their property lines is the Parana river, which is the largest body of water in the country. Their river bank and boat launch facility are less than a five minute drive from the lodge, making fishing a convenient activity to add on any given day. In addition to their close proximity to the river, an additional jewel of their property is their very own dove roost. They are proud to boast having the only operation in the entire province of Entre Rios with a dove roost on their property. While great bird hunting in Argentina sometimes comes at the cost of long drives to the field, their strategic location allows for drives which are by far the shortest among mixed bag lodges. Hunters are able to literally walk to a number of dove blinds located close to the lodge.
While Los Laureles (American name is Exciting Outdoors) proper consists of 4,000 acres, they also own two adjacent ranches which total 10,000 acres in size, making it Argentina's largest, private wingshooting operation. The beauty of private ownership means they are not competing with other outfitters for land leases. Because they are not leasing, there is not a financial factor bearing influence on how often land is scouted and baited. Furthermore, the vast acreage they control allows them to frequently rotate hunting locations and not over-stress any one given area, meaning that their birds stay strong all season even with back to back groups.
As I have always said many times, don't be the guy who tells his friends in the retirement home, I wish I had gone. Be the guy telling the stories of all the cool places you had been and all the great experiences you accomplished.